With centuries of history and the romantic appeal of culture-rich delights, do you really need another reason to fall captive to this continent's allure? Many travelers have a European fantasy on their travel wish list, but if you need a reason to consider booking a tour to Europe, then we're ready with our top four – AND, we're ready to help you plan and reserve your European dream vacation.
Reason #1 Variety
Even a short trip to Europe exposes travelers to multiple language, diverse cultures and history. Cross a border and so much changes. In today's global approach to everything, it's refreshing to experience the variety and differences that you encounter with visiting each country in Europe.
There's also so much variety in the type of travel in Europe. From motor coach, to train, to cruises. Whether you are part of a group, or traveling independently, there is an option to fit every travel style. Our suggestion – do it all!
Reason #2 Accessibility
It's a small continent, and it's all right there. Public transportation within the tight geography makes everything from the vibrant cities to the flowing country sides accessible and enticing. Even a day trip can change your perspective on this continent.
Starting in 2021, Americans and travelers from other visa-free countries will have to take an extra step when visiting more than two dozen countries in Europe. At the moment, Americans traveling to Europe for less than 90 days don't need this authorization. So, grab your passport, and go before you're looking at any more paperwork to make it possible.
Reason #3 Approachability
Europe is home to hundreds of languages, and you were already nervous about getting around in a foreign country, right? English has 400 million native speakers worldwide and around 70 million are in Europe. As a second language, about a third of older Europeans can speak English, while nearly half of 15- to 35-year-olds have a mastery of the language.
(Source Credit: Babble Magazine, "What are the 10 most spoken languages in Europe")
That said, we still recommend brushing up on common phrases prior to traveling to another country. However, you're not likely to feel as lost as you may imagine, especially if you book into a group tour lead by an English-speaking tour director. In fact, chances are very good your European tour director speaks numerous languages, and he or she is ready to help you navigate the key phrases, interpret signs and steer you in your travels.
Reason #4 Fernweh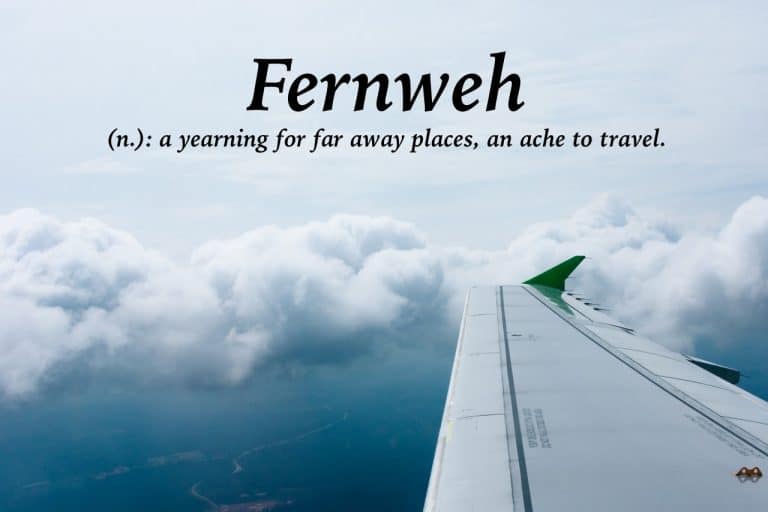 Yes, it's a reason… the most important reason! This German word literally translates to "far-woe". Imagine, being homesick for a place you've never been. In Europe, there's a word for this feeling, and there's nothing quite like a trip to Europe to cure the longing.
We look forward to seeing you there! If you need a few ideas to get you started, check out the International Tours on our website.