Founded by Industry Experts
About Us: Trusted tour coordination and award-winning transportation services combine for a 'tour in style' experience! Our global tourism experts are ready to craft unique experiences for small or large groups in Texas, surrounding states and throughout the world with our global affiliates. Get ready to tour in style with Premier!
What We Provide: We offer unique group travel experiences with a global reach. We conduct day tours, multi-day domestic and international tours delivering culture, education, food and fun. Our clients include senior adults/ retirement communities, student groups on our college connection tours, as well as special interest and corporate clients on custom- designed tours. We create and promote tours globally providing mid to high-end tours for groups of all sizes starting at personal chauffeured tours utilizing sedans, Mercedes Sprinters and mini and 56 passenger coach buses.
Receptive Services: Our custom designed tours ensure your clients Texas-sized memories. Our expertise and tour itineraries extend to our neighboring Southern States: Louisiana, Arkansas, Oklahoma, Mississippi, New Mexico and Georgia. In partnership with Premier Transportation and our travel partners, our tour coordination delivers the best of Texas with a global reach.
Courtney Guthrie
The daughter of a pilot and an artist, it's no wonder that Courtney enjoys flying around the world taking photos and designing vacations. Courtney brings a global group travel and hotel evaluation background into her role with PTG. She is passionate about crafting one-of-a-kind group experiences, and is always on the search for the next unique adventure. She is a collector of passport stamps and memories, and her personal travel style is 'on a whim' and 'off the beaten path'.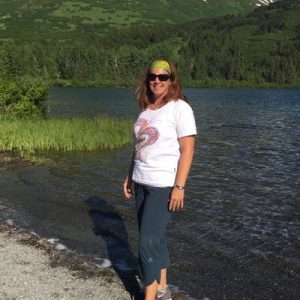 Birona Aswad
Joie de vivre best describes Birona's personality that comes alive with family, food, travel and adventure. Born and raised a Cajun in Southern Louisiana, she embraces cultural diversity and hospitality comes naturally. Birona chases after experiences rich in unique opportunities and enhances each journey with her background in true Southern Hospitality. When she's not on tour or crafting unique getaways, you'll find her mountain biking.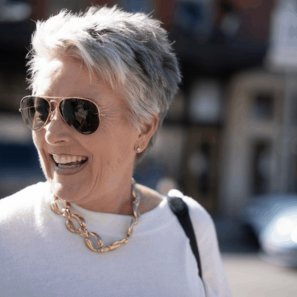 Courtney Blackman
Courtney Blackman grew up on a ranch in north Texas, and she's ready to welcome you on board with her spirited hospitality and cheer. Her 12 years as a flight attendant, and her experience as an interior designer, make her a creative and attentive Tour Director at Premier Tours Global. She frequently joins our travelers in Texas, Arkansas, Tennessee, North Carolina, Missouri, and Kentucky. A devote Christian and a mom of 6, when Courtney isn't Tour Directing, she enjoys playing the role of Coco to her soon to be 5 grandchildren.