Founded by Industry Experts
Premier Tours Global (PTG) is the result of merging the travel and tour expertise of GottaGoTours by Patti with the award-winning transportation services of Premier Drives Global. What happens when you bring together trusted tour coordination with top-ranked transportation? You tour in style!
GottaGoTours by Patti celebrated more than 24 years of exceptional service with expertise in senior tours, college tours, and custom packaged tours before expanding its reach with a Premier partnership. Premier Drives Global was recently named the 2017 National Operator of the Year by our industry association and trade magazine – making this the third time we have won this award in the three different fleet size categories (2009, 2011, and 2017).
When you book with Premier Tours Global you receive the services and expertise of our passionate and professional tour experts, in addition to a global network of vetted transportation and tourism service providers.
Courtney Guthrie
The daughter of a pilot and an artist, it's no wonder that Courtney enjoys flying around the world taking photos and designing vacations. Courtney brings a global group travel and hotel evaluation background into her role with PTG. She is passionate about crafting one-of-a-kind group experiences, and is always on the search for the next unique adventure. She is a collector of passport stamps and memories, and her personal travel style is 'on a whim' and 'off the beaten path'.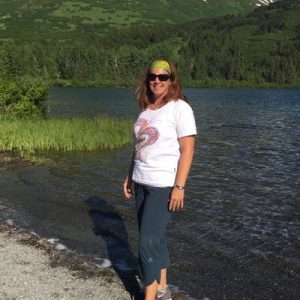 Birona Aswad
Joie de vivre best describes Birona's personality that comes alive with family, food, travel and adventure. Born and raised a Cajun in Southern Louisiana, she embraces cultural diversity and hospitality comes naturally. Birona chases after experiences rich in unique opportunities and enhances each journey with her background in true Southern Hospitality. When she's not on tour or crafting unique  getaways, you'll find her mountain biking. 
Pattie Harrell
A Native Texan, and mother of three with an entrepreneurial spirit that launched Patti Tours/Gotta Go Tours by Patti in 1992. Pattie is enthusiastic about exploring God's creations, family, staying fit and traveling to enjoys life's journey and it's many surprises. Her many years in the tour and travel industry provides Pattie the opportunity to develop and plan once-in-a-lifetime tours, promising sweet memories and new friendships.